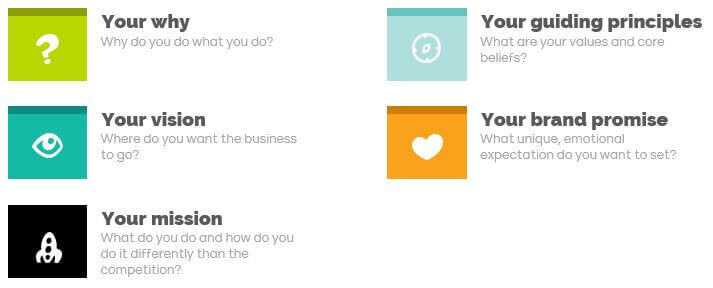 Unique Culture and Consistent Branding
We developed our licensed business model, The Print RefineryTM, by understanding that unique culture and consistent branding are the most important attributes to a business in today's retail environment. Everything that a customer sees, hear, feels or senses about your business is your brand; it should be consistent across all touch points. Your customer should experience consistent brand engagement online (website, social media + blog) and in-store (when interacting with your team). Your store should have a distinct culture and personality that sets it apart.
This is so much more that just your logos, colors and fonts. It even surpasses the brand voice and language style. Those are just surface items – the icing on the proverbial cake. Those items are derived from your brand culture. If your brand was a person, who would she/he be? How would she/he look, sound, etc.? Start by identifying the very basics of your culture before worrying about anything else.
Have you gone through the exercise of strategic planning for your business? In the first five steps, you'll develop the pieces on which your culture is based.
What is your WHY? Why do you do what you do? Why should customers want to follow?
Define your vision statement. Where do you want the business to go?
Define your mission statement. What do you do and how do you do it differently from the competition?
Establish your team's guiding principles. What are your common values and core beliefs?
Set your brand promise. What unique, emotional expectation do you want to set?
From there, you can define your customer experience and map out your customer journey.
Now, clearly communicate these items to your team – up front from the job description during the recruitment process! Let it shape the characteristics for which you are hiring and the questions you ask during the interview process. Be sure that team members can communicate these items back to you and that there is total buy-in with all team members sharing the same vision and values. Regular internal communication and training is key,.
You can describe your ideal team member and provide team training to achieve total buy-in with all team members sharing th
Now that you have established a unique culture, you can work on the consistent branding that will be evident across all customer touch points through your logos, fonts, colors, voice, team, website, social media, store design, etc.
https://ipiprint.net/wp-content/uploads/2017/10/Capture.jpg
288
713
Brenda DiVincenzo
/wp-content/uploads/2016/03/logo.png
Brenda DiVincenzo
2017-10-24 05:16:25
2017-12-05 15:04:59
Unique Culture and Consistent Branding