WHY EVERY FAMILY SHOULD PRESERVE THEIR HISTORY.
In 50 years, will you be able to reminisce? Will your grandchildren know if they've inherited your good looks? Will you be able to show them your childhood home? The answer to these questions is largely dependent on how you store and archive printed images today. After all, we're not simply talking about pictures and home movies. We're talking about your childhood, your wedding day, your entire family history – your life.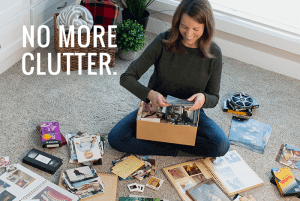 NO MORE CLUTTER
Storing a digital version of your memories takes far less space in your home. Plus, no more digging through closets and flipping through albums looking for a single photo! Archived images are easily searchable in their digital state.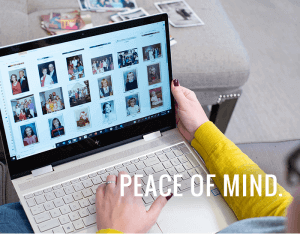 PEACE OF MIND
Aging photo albums, boxes of prints and home movies are at risk for deterioration, misplacement and destruction in their current state. Archiving is also insurance for loss due to water damage, fire and other environmental hazards.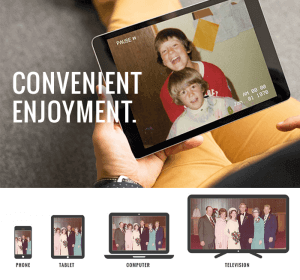 CONVENIENT ENJOYMENT
Once your photos and home movies are digitized, the files can easily be viewed on almost any device.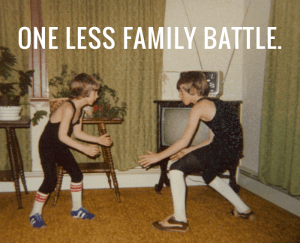 ONE LESS FAMILY BATTLE
Each and every family member can have their very own digital copy of the files. This is especially helpful in the case of a divorce or death in the family.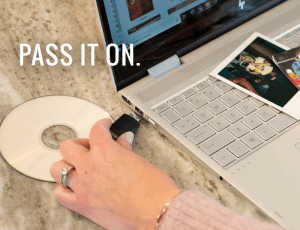 PASS IT ON
The digital files can easily be shared with family members around the world. Email specific files and store your new digital library in the cloud so that others can access them. For redundancy, we recommend ordering multiple copies of the digitized images for children, grandchildren or siblings.
WHAT'S YOUR PHOTO MANAGEMENT STRATEGY?
Make a plan for your story. How do you plan to preserve all the meaningful events in your life? If you don't have one, don't worry. We provide tools, training and assistance so you can tell your story for generations to come. We'll pair your lifestyle needs with the right photo management solutions, making it easy to keep up with your collection as it grows. Archiving is an important but never-ending process, and The Print Refinery is here to help you preserve your family's history for future generations to enjoy and remember.
https://ipiprint.net/wp-content/uploads/2020/03/Main-Graphic.jpg
360
1125
Natalie Gunn
/wp-content/uploads/2016/03/logo.png
Natalie Gunn
2020-04-02 13:53:32
2020-03-30 14:03:12
WHY EVERY FAMILY SHOULD PRESERVE THEIR HISTORY.